Firm Profile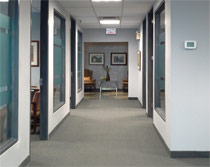 Fingold and Fosbery Professional Corporation prides itself on providing personalized professional services for small to medium sized businesses and high net worth individuals.
The two partners - BRIAN FINGOLD and JULIAN FOSBERY founded the firm in 1986. The firm's continued success is based on great relationships with clients, experience, professionalism, and an ongoing commitment to excellence, high standards and intelligence.
It is a firm mandate to maintain professional standards by being members of professional bodies, participating in annual compulsory external professional education courses, internal peer review process and adherence to the "Fingold and Fosbery Professional Corporation Quality Assurance Policy Mandate".
Breadth and expanse of client base includes ...
Licensed Professionals
Consultants
Professional Corporations
Distributorships
Import/Export Companies
Manufacturing
Construction
Software
Business Integrators
Not for Profits
Real Estate Brokerage

Retailers
Wholesalers
Junior Development Companies
Computer & Electronic Equipment Companies
Travel Agencies
Automotive Repair
Investment Corporations
Contractors
Restaurant, Hospitality & Entertainment Venues
Service Providers
Financial Services
Relationships of mutual respect...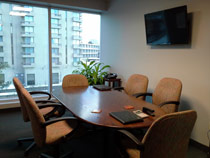 Today's business environment is based on relationships of mutual respect with clients, fellow associates and suppliers.
The strength of Fingold and Fosbery Professional Corporation is experience, integrity and breadth of services, and the enviable position of servicing clients that harbour those same values.